MOVIA™ Lidar Sensor Industrial
Small, light, robust, and suitable for industrial applications
4D Output:
Point cloud & intensity image
Protected from environmental influences
Key Features
Developed according to automotive-grade standards
No moving parts and a pure semi-conductive solution instead
More robust and more reliable over a longer period thanks to the absence of mechanical components
With a transceiver unit with a resolution of 100 rows by 128 columns
It scans its environment multiple hundred times, row by row, using sequential flashing
Performs in adverse weather conditions due to its multi-echo capability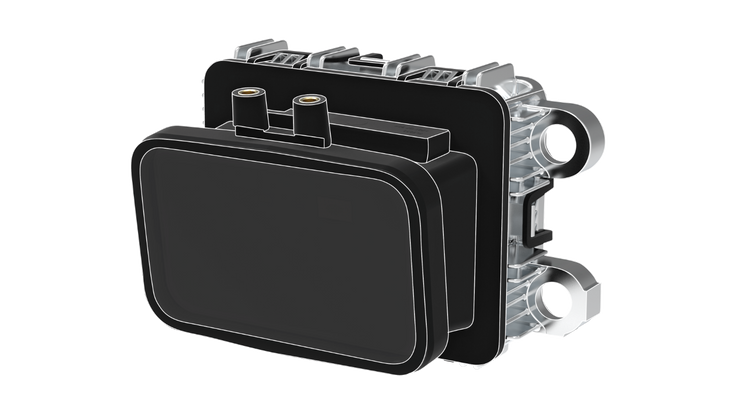 MOVIA™ Lidar Sensor Agriculture Product video
MOVIA™ Lidar Sensor
Mining Product video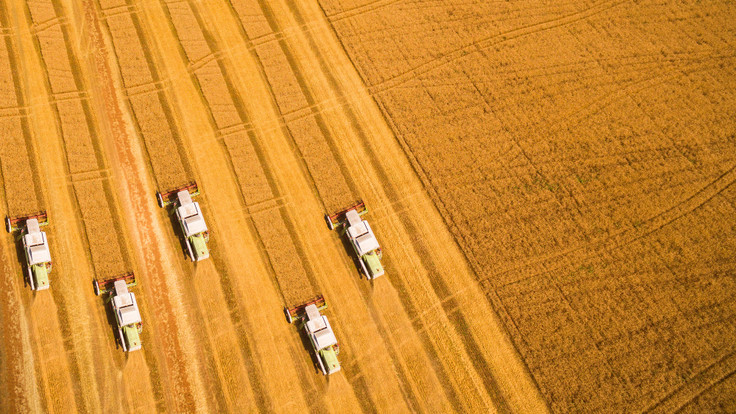 High efficiency and precision in agriculture
Precision agriculture is now an important area of agribusiness. Sections of agricultural land that are cultivated twice cost time. We tackle this problem area: our products provide support with positioning in the field down to the centimeter and offer route planning to help create clean starting edges and detect obstacles.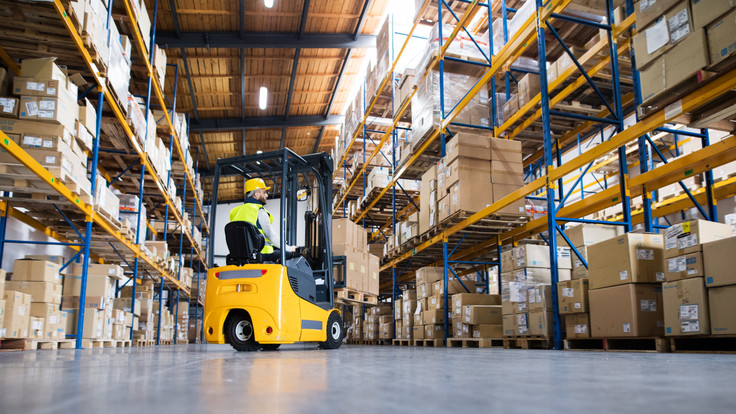 Your solution in the area of
logistics
The economy is operating at an ever faster pace. Warehousing and logistics are therefore gaining in importance for companies. We make highly efficient processes possible through our technology. We support in the area of warehousing and logistics to make processes run more quickly and safely, in some cases even making processes fully automatic.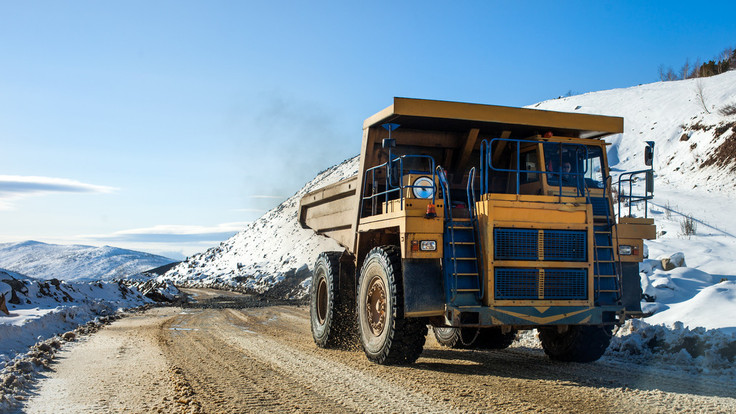 Greater efficiency in mining
In both underground and open cast mining, huge losses can be incurred through raw materials that are transported for several hours over a wide range of track surfaces. If a vehicle leaves the track or has a breakdown because of unseen obstacles, the loss is significant. With the aid of our products, these risks can be reduced considerably and efficient work processes can be ensured.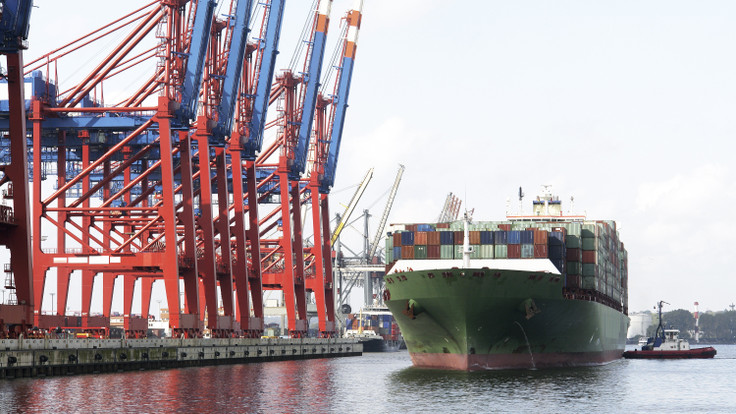 Ideal for navigating and docking ships
Many ships are already equipped with technologies that allow them to operate autonomously on the open sea. But other technologies are required in the port area, on waterways and in locks. We work with our products in these areas to give captains dependable support for safe maneuvering.
Technical Data
Modular Optics Concept
MOVIA™ lidar sensor features a modular optics concept, allowing for quick and resource-saving adaptation of sensors during production to fit every use case. The same core components are usable with modular optics to allow variable fields of view. Depending on the application,
60-degree or 120-degree optics are available.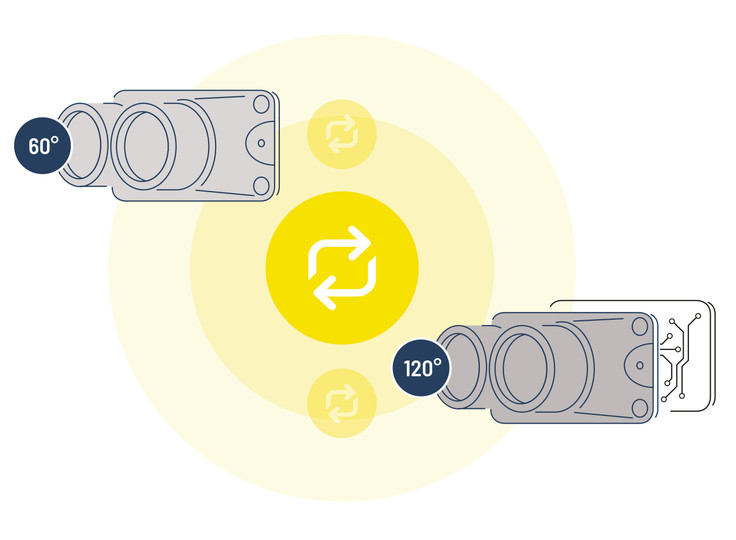 | Technology / Laser / Optical | Short range (60°) | Near range (120°) |
| --- | --- | --- |
| Max. field of view (h x v) | 60° x 37.5° | 120° x 75° |
| Max. angular resolution (h x v) | 0.23° x 0.38° | 0.47° x 0.75° |
| Design range | 60 m | 40 m |
Contact us
We look forward to hearing from you